Notice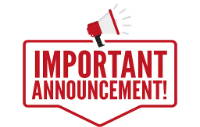 From all of us here at Aquascaperoom, we wish you a Happy New Year and we hope that you're all doing well and staying safe.
This last year has challenged Aquascaperoom in many ways. Our team worked tirelessly to keep up with unprecedented demands and to ensure all orders were shipped safely and on time. Now that we are in the middle of Winter, our team believes it's the perfect opportunity to take a small break to upgrade a few things around the facility. The changes we are implementing to our facility will take time and unfortunately will lead to some short term changes.
We wouldn't be where we are today without our wonderful customers! We had a year of tremendous growth and we want to thank you all for your ongoing support in helping us build our dream business.
Below are some answers to questions you may have about our plan:
How will this temporarily affect our customers?
Reduced Inventory (Plants & Dry Goods)

Reduced Imports/ Restocking

Limited Shipping

Local pick up will not be affected
What improvements are planned?
Expanding warehouse/ storage to make room for new products

Improving internal process for plant preparation and packaging

Upgrading plant storage area to facilitate new plant products
We estimate that we will be up and running at normal speed by March/ April 2021. We will be sending updates along the way.
Will you be shipping during the renovation?
Our last scheduled shipping date before renovations commence will be Monday, January 18th 2021.

We will have limited shipping dates available after this time. Please visit our Calendar for shipping dates. We will be updating these sporadically throughout the renovation.
Please feel free to contact us if you have any questions or concerns.